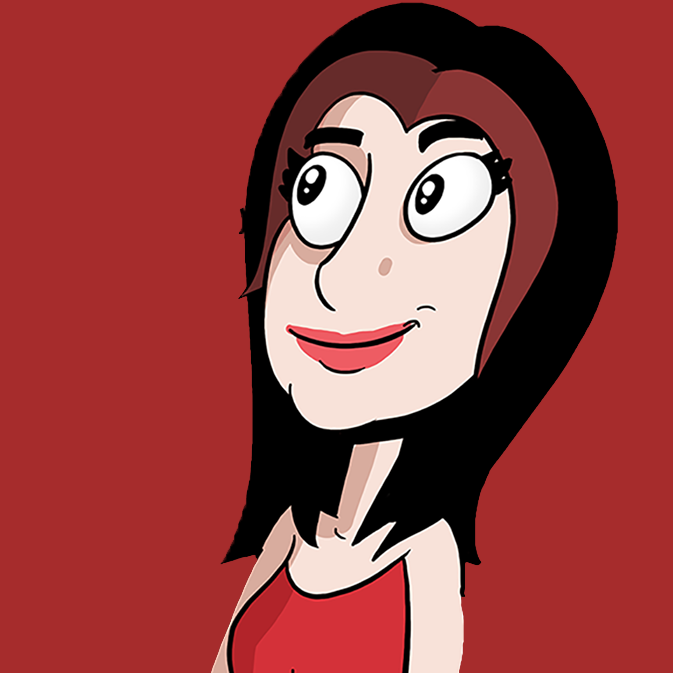 It's the season to be jolly. Gluhwein is being drunk, possibly contributing to the jolly atmosphere, and gifts are being bought and sold. The game industry releases big titles every year for this season, yet 2014 has proven to be mainly depressing for the gaming sphere with bad game releases and events like gamergate. Feminism in gaming came to rise, and became an issue that can no longer be ignored. To take a look into the importance of the issue Charissa Miller tells her story of being a newfound feminist.
Charissa has turned to feminism. Not in the traditional manner as you might expect, but online. The online gaming sphere has shown to be female unfriendly, making Charissa concerned, not just for herself, but for her daughters as well.
Charissa suffers from various serious illnesses such as Postural Orthostatic Tachycardia Syndrome, which can deprive your brain of oxygen, and Ehler-Danlos Syndrome, which causes joint dislocations. These illnesses can cause a range of things, from being confined to a wheelchair for longer trips, as she can get tired after fifteen minutes of walking, to being fully bedbound on days that she does not have the strength to get up. "That is pretty much how I ended up with getting involved with twitch and gaming more, I can do that lying in bed on my computer," said Charissa.
Sadly, the gaming sphere is not only positive.
"When you can't get up some days — like literally cannot physically get up – it is so hard to feel useful, to feel needed." Feminism in gaming gave her a cause that counters these feelings, by being able to work towards something when she is physically incapable of getting up.
"It is about my two girls. I want to see them have a chance to not deal with the highly sexualized stereotypes, for them not to want to hide they are a female when in chat rooms. To feel the need to defend their gender," said Charissa. The sexist behavior in gaming triggered a desire to change things in her, a desire to teach the community to be female friendly and achieve equality in the gaming sphere. Her desire partly originates from her motherhood, as a mother of two girls, both toddlers.
She longs for a community in which her daughters will not be faced with the same sexism as she is, varying from shock of a girl being into gaming, to outright asking "how would you like me to bang you?" And even though the occurrence of such language and sexist behavior is despicable, it did facilitate one positive event, as it gave Charissa something to achieve.
The defining spark for Charissa came when over one hundred thousand viewers logged in to the 2014 edition of E3, one of the world's biggest annual gaming conventions. Never before were so many people able to follow E3 live, and Charissa was one of these viewers. However, what was intended to be a positive event in consumer to producer relations, caused Charissa to suffer even more.
The cause for this pain was the online audience's behavior. The chat turned sexist when a single thing changed during Sony's conference: the host. Until then, the host for every game and company had been male. But when a female appeared on stage to demonstrate a sequel to one of Sony's most popular games, the dynamic changed.
"I want to fuck her,"  "smack her around," and "look at those boobs." These are statements you'd expect to hear in a strip club, or in the red light district, and even then in moderation. It however happened in the chat of Twitch.tv. An outspoken minority flooded the chat with sexist statements, exemplifying the behavioral problems in the gaming sphere.
Charissa identifies this behavior as half of the problem. The community behaves sexist, and is fueled by female sexualization and underrepresentation in games. Examples are the Tomb Raider franchise, in which protagonist Lara Croft' chest grows in every new game, and Assassins Creed, a series known for its male only protagonist. Both are games that Charissa refuses to buy.
These aspects also confronted Charissa during E3 and urged her to become active in feminism in gaming. During game developer Ubisoft's conference they showed footage of two games that frustrated Charissa to no end. First of them was first-person tactical shooter Tom Clancy's Rainbow Six: Siege.
During the footage two teams were in a shoot-out with in the midst of it all a female hostage. According to Charissa the hostage was stereotypical, as in "blonde, buxom, incapable of helping herself in any way." Another aspect that Charissa overlooked but that confirms the underrepresentation is that although one of the five players was female, none of the characters were outside of the hostage.
The new Assassins Creed was even more influential to Charissa's development into a self-identifying feminist. Ubisoft showed footage of their Assassins Creed game, Unity. For the first time they allowed main game multiplayer. The trailer showed several assassins in several appearances, yet there was a distinct lack of femininity. Even though the game takes place in Civil War France, a time in history in which the most important assassins were females, such as Charlotte Corday, none of the options allow you to choose gender.
"We need a larger variety of female characters represented in video games, intelligent, strong, leaders with clothing on," said Charissa, but "until games start representing females correctly the community will suffer, things won't change as long as games don't change and even then work will have to be done."
Charissa herself is writing blog articles about the issue, and is active on Twitter about it whenever appropriate, doing whatever she can from her limited position. She admits to being just a single voice in the masses, but hopes to carry her weight in it. By speaking up she hopes to contribute to changing the world and the gaming sphere to be more female friendly, if not for her, than at least for her daughters.
The first effect is apparent as Ubisoft's developing content for Unity, featuring a Chinese female protagonist.  Charissa is "glad that they at least are making [the game] now," but she highlights that game developers need to do this without needing major backlash for their previous mistakes.
By Jeroen de Vries
---
– You liked this post? Share it with your friends on Twitter or Facebook! And if you want to stay up to date like us on Facebook! –